By: Amanda Guarragi
Hello, you.
If you haven't watched the first two seasons of You on Netflix, then I suggest you stop reading this and start binge-watching.
In season three, Joe Goldberg (Penn Badgley) and Love Quinn-Goldberg (Victoria Pedretti), are now married and raising their baby, in the balmy Northern California enclave of Madre Linda. They are surrounded by privileged tech entrepreneurs, judgmental mommy bloggers, and Insta-famous biohackers. This suburban lifestyle would drive anyone crazy. Joe is now committed to his new role as a husband and dad, but fears Love's lethal impulsiveness.
This series has always explored what the meaning of love actually is. Majority of the time it's through a toxic, borderline psychotic angle, but it still does assess relationships from every side. The violent, lethal side is definitely an exaggeration of the passion shared between two people. It works for the stalker-esque persona that Joe has locked inside him. It also works in favor of Love's jealousy and territorial nature. The way this season sets up Joe and Love's relationship, as a couple, and as individuals makes for an interesting finale.
Joe and Love had a very unique love story in season two. We see Joe's obsession turn into something wholesome and normal. Until, Love turns out to be the exact same as Joe, maybe even worse. In this season, there's an exploration of past trauma and how it can affect every single aspect of one's life. The show will always have Joe as the central focus, so his flashbacks are integrated during crucial moments. Joe knows that the violent, animalistic nature of his relationship with Love isn't that energy of a soulmate, but a very toxic union involving a murder spree.
Joe is clearly unhappy in this marriage and he wonders if Love is his soulmate, or if someone else is out there, who understand him more than she does. Joe is definitely not content with his marriage and is trying to find his actual soulmate elsewhere. While Joe is stalking other women and making poor life decisions, Love is struggling with motherhood and being the perfect wife in a suburban town. It's almost like a modernized, influencer version of The Stepford Wives for Love. As she meets the other mothers in town, she becomes insecure and loses herself in the ideal perception of motherhood in Madre Linda. She spirals out of control because she feels the need to protect her family, even from her own husband, who seems to be putting in very little effort.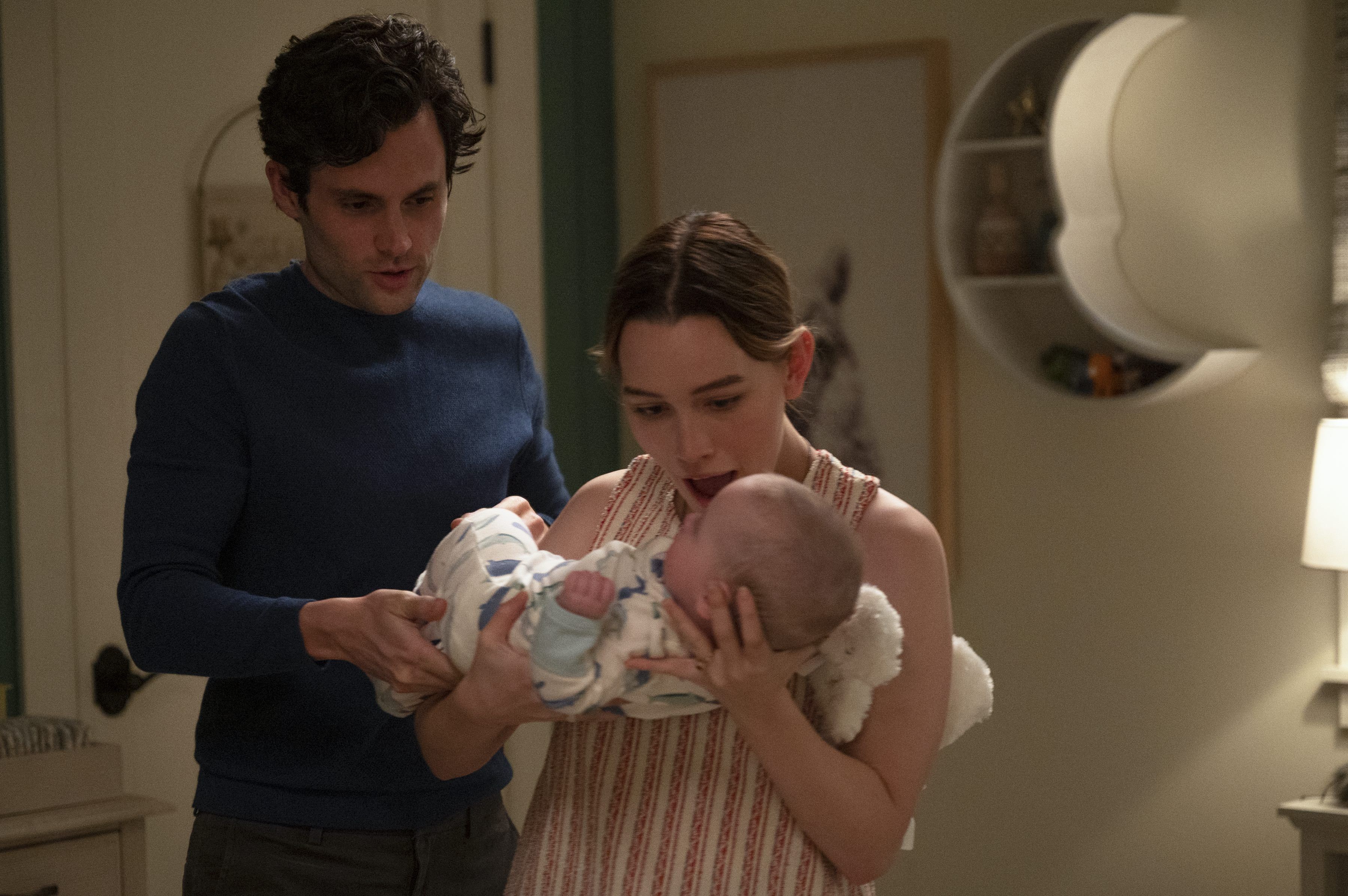 You season three incorporates so much, that it truly exceeds expectations. Love and Joe are an unlikely tag team and they continuously make poor decisions throughout the season. It progressively gets worse for them, as more characters come into play. It is one gigantic game of lust and betrayal. The viewer has no choice but to stick around and watch it unfold. Even though Joe tries to keep his past behind him and attempts to repress his violent, stalkery urges, Love just brings out the worst in him. The pacing of this series is extremely strong and packs a definite punch to the gut at the end.
You season three drops on Netflix this Friday, October 15th and you won't want to miss it!