By: Amanda Guarragi
If you are a fan of Mindy Kaling, you know how deeply in love she is with romantic comedies. Yes, she started out on The Office but she really hit her stride when she made The Mindy Project. In her show, she paid homage to all of her favourite rom-coms, while creating her own love story. She knows how to pull on the heartstrings and make your heart sore with longing for key romantic moments. Kaling continued her quest for more romantic comedies by producing Never Have I Ever on Netflix. The show highlights the complicated life of a modern-day, first generation Indian American teenage girl, inspired by Mindy Kaling's own childhood. It has her written all over it and Maitreyi Ramakrishnan who snagged the lead role of Devi is a superstar.
Season one was an introduction to Devi's world. She was competitive, at the top of her class, had a great group of friends, and of course, she had a massive crush on Paxton Hall-Yoshida (Darren Barnet). The characters on this show are so well-rounded, and each episode explores the people around Devi, as she finds herself as well. After the loss of her father, Devi goes through a massive shift, mentally, emotionally, and spiritually. The connection to her and her family is definitely felt and it becomes a universal love story. Not only about crushes on hot boys in school, but the love shared between friends and family.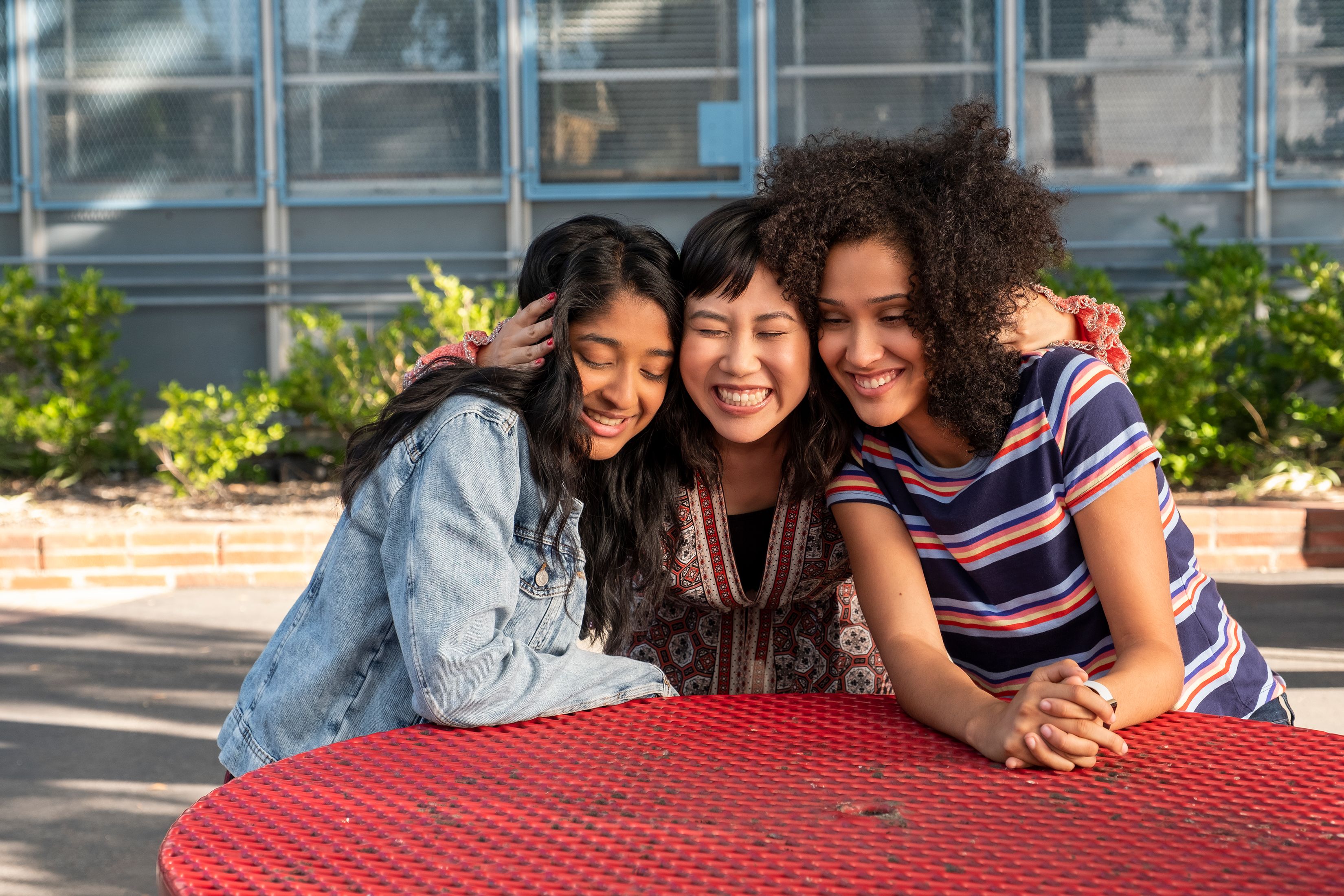 The series explores coming-of-age but it also focuses on the lives of women, and how they are treated by men. One thing that can be said about the women in Never Have I Ever is that they are all strong-willed, straightforward, caring, and vulnerable. More importantly, they are all very honest with one another and they lift each other up. Even when Devi makes a mistake – trust me, there are many mistakes that she makes – a family member, or her friends, are there to give her the hard truth. The honesty shared between Devi and her girlfriends, the aspiring actress, Eleanor Wong (Ramona Young), and future robotics engineer Fabiola Torres (Lee Rodriguez) is something I wish I had growing up. These girls all share their thoughts openly and have great communication skills. Even when they get into a fight and they are irritated with each other, they still sit down and clear the air.
There are some crucial moments that shape Devi into a different person after losing her father. The weight of that loss, pushes Devi to look at things differently, at people differently, and each episode shows a different side of her. There are some heartfelt, emotional moments, but Mindy Kaling knows how to balance those moments with some perfectly timed humour. Maitreyi Ramakrishnan is literally a mini Mindy Kaling, it was perfect casting. Not only does she hit the emotional beats, but her bluntness and sarcasm really just make her such a wonderful character. She's so fun to watch and will keep you coming back for more episodes.
In season two, we see Devi in a different headspace – or so it seems – there is almost a level of cockiness that Ramakrishnan adds to Devi. We last see her kissing her rival classmate, Ben Gross (Jaren Lewison), right after scattering her father's ashes in the ocean. In true rom-com fashion, a love triangle is the center of season two. Devi is struggling to actually choose between heartthrob Paxton Hall-Yoshida, and Ben Gross. This also shows that you can be in love with two different people, at the same time, but for different reasons. In the end, it's hard to choose who is best for you because you see the best in both of them. So in typical Devi world, chaos unfolds and there is complete madness in Sherman Oaks because of her indecisiveness.
As all this is happening, and Devis ego inflates like a giant hot air balloon, a new girl enters the chat. Aneesa (Megan Suri), another young Indian teenager, transfers schools, and changes the game for Devi. What is important to note here is that Devi is feeling disposable. She feels like Aneesa can replace her, and she slowly starts to spiral in later episodes. It's really interesting to see how this show handles mental health, and depression, for young audiences, while keeping a light tone. This show has a perfect balance, and really sends its audience on an emotional rollercoaster with Devi.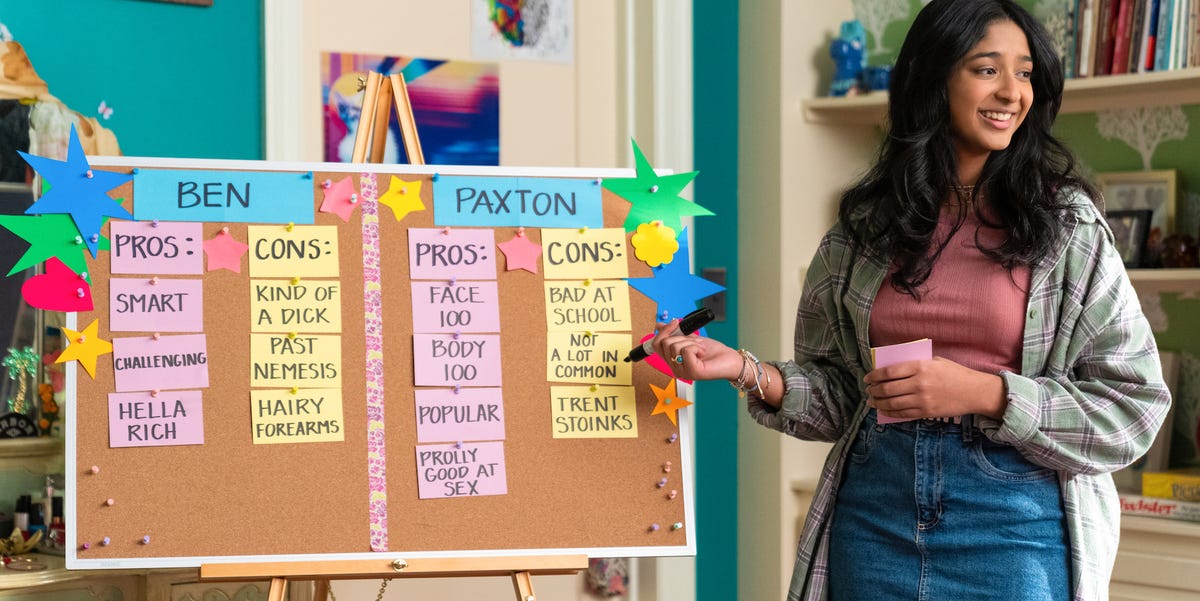 Never Have I Ever season two is just as strong as season one and it has consistency with its characters. There is so much growth shown in each characterization and it is very natural. It really does pull you back into Devis world quite effortlessly and brings you back to the romance that is severely lacking on-screen nowadays. The cheesy, over-the-top, displays of affection, the longing stares, the awkward smiles, this show has all of that, and it will make you feel so warm inside. For some reason, studios have shied away from romantic comedies, so if you need to fill that void, look no further. If you haven't watched the first season, then you might as well start binge-watching now. It is such an easy watch and you will instantly fall in love with these characters.