By: Amanda Guarragi
In the superhero world, there are origin stories that are fairly generic. The same formula runs its course and we are left with another hero, who will soon be integrated in the fabric of the MCU. In this case, Shang-Chi and the Legend of the Ten Rings feels like a breath of fresh air in the Marvel universe. We have our first Asian-American hero leading their own standalone film. Director Destin Daniel Cretton, brought together so many different elements in Shang-Chi, to make it feel authentic and comic accurate. Martial-arts master Shang-Chi (Simu Liu) must confront his past, when he's drawn into the web of the mysterious Ten Rings organization.
The film begins with a history lesson, as legendary Tony Leung makes his American screen debut, he tells the story in Mandarin. The opening of this film is beautiful and sets the tone for the rest of the film. We have light and dark elements coming together to work as one, through the power of love. We see that the martial-arts in Ta-Lo are very fluid, almost like a choreographed dance, between Wenwu (Tony Leung) and Jiang Li (Fala Chen). It almost felt like a love language, as they danced together and became connected to one another. From that moment on, I knew that Shang-Chi was going to be something special. The visuals and the fight choreography alone, made this a unique entry in the MCU.
It was very easy to follow, which helped the pacing of this film. It did have some trouble finding its footing in the first half but once they had a plan, it was smooth sailing and it was fast-paced. The chemistry between Shang-Chi (Simu Liu) and Katy (Awkwafina) was great, and I really appreciated that they did not force any romantic relationship on them. It was platonic, and you saw the genuine love they had for each other, as friends. They worked together to reach their own individual potential, and it was really great to see their development at the end of this film.
When structuring an origin story, the childhood flashbacks need to be integrated in a way that will push the hero forward, without too much exposition. In this case, for Shang-Chi, I felt that they showed so much of his upbringing, instead of preaching to the audience. There are many moments in this movie, that will get you emotional because of how Shang-Chi and his sister, Xialing (Meng'er Zhang) were raised by their father. Some traumatic moments stayed with them and shaped them into the person they are present day. The story flowed naturally and there were some different choices made, which I appreciated.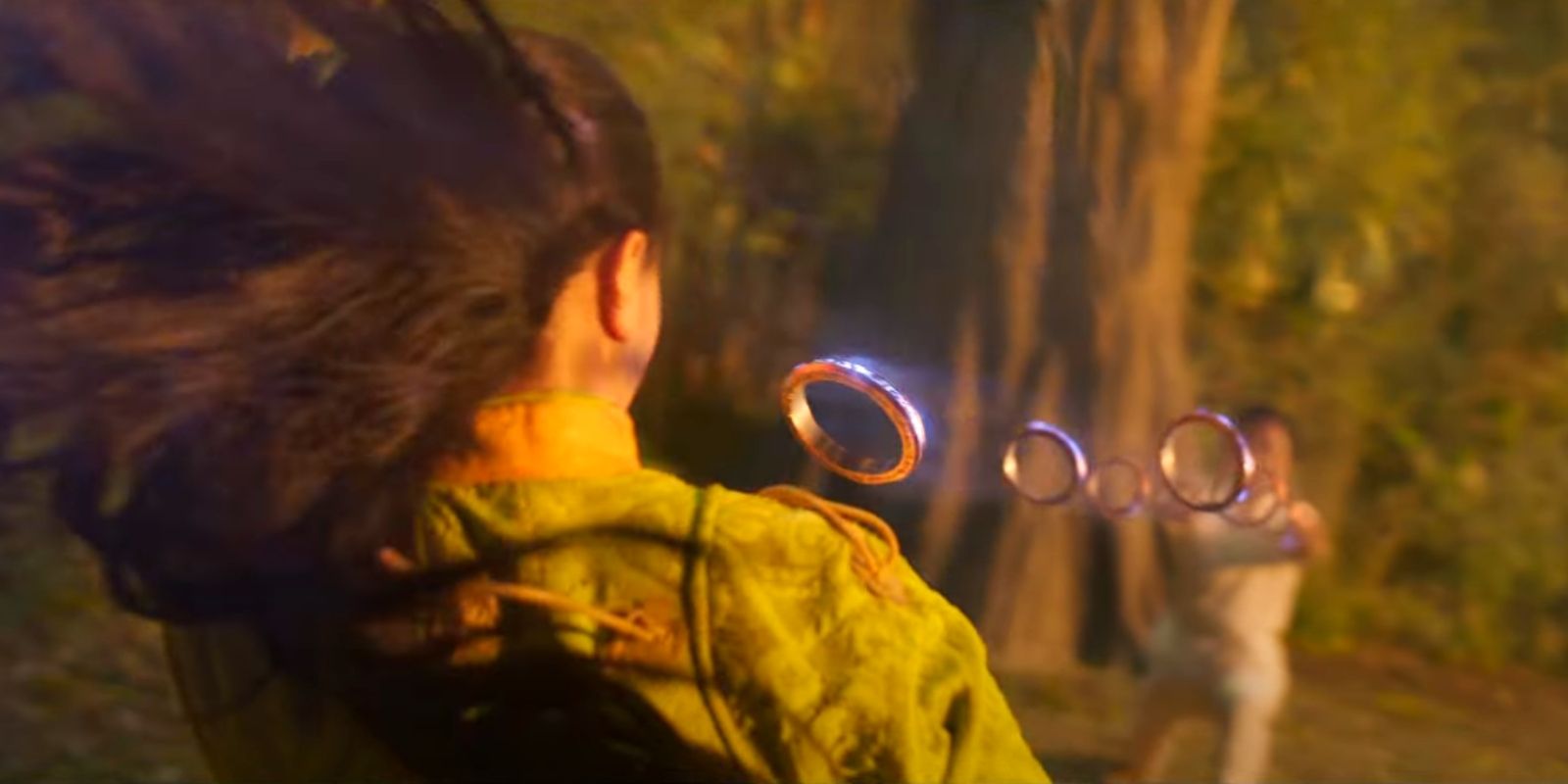 Shang-Chi is one of the most beautifully shot Marvel films. It was an abundance of riches; from the cinematography, to the costume design, and the fantastic score, that elevated every scene. The entire cast worked together so well, but Simu Liu held his own against Tony Leung. The fighting style is on another level, but it is exactly what we were all hoping for. The power set with the ten rings, is going to elevate so many fight scenes in the future and it really is exciting! Shang-Chi is so refreshing, fun, emotional, and will of course, leave you wanting more. These characters are all great and the final battle was amazing to watch on the big screen.