By: Amanda Guarragi
After 60 years since the original film came out, Steven Spielberg dipped his toe in the musical genre for West Side Story. At first, it was hard for me to understand why someone would want to remake a film that won awards and is beloved by all in the theatre community. But after watching this updated version, I have to say I was pleasantly surprised by Spielberg's direction and old school blocking of scenes for a movie musical. It was updated with Spielberg's vision but a story that was never really strong in the first place can be hard to modernize. The big change from '61 is that this felt more cinematic and engaging, he presented this on a larger, more believable scale.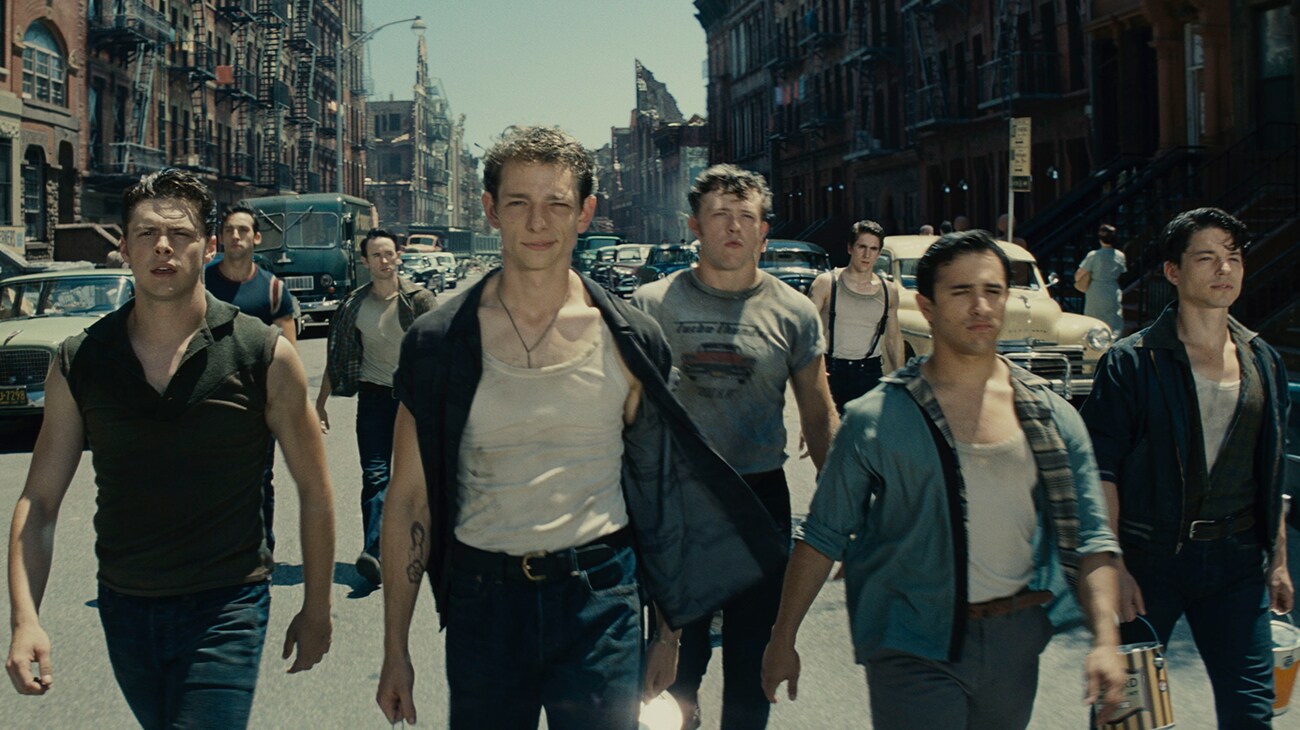 If anyone can modernize something and still hit you with that wave of nostalgia, it's Spielberg. It was a perfect combination of honouring the work that came before this and changing certain things to make the film a bit more authentic. However, this film still holds a privileged lens when having those conversations about racism in the United States. West Side Story was always a tricky musical to understand, other than it being a typical star-crossed lovers narrative. Apart from the story being the exact same, with the addition of Valentina (Rita Moreno), they went through the same motions.
The story has always been more centered on the Jets, it just felt even more one-sided for some reason. They have multiple numbers, whereas the Sharks have one big one reserved for them. The choreography by Justin Peck was so polished for the Jets, as he also incorporated similar formations from '61. The leader of the Jets, Riff (Mike Faist) was the standout. I was just beaming while watching him because he hit every single beat in the same way Russ Tamblyn did. It was a fantastic performance and he carried the weight of the Jets on his shoulders. For the Sharks, thankfully, Bernardo (David Alvarez) and of course, Anita (Ariana DeBose) owned every single scene they were in.
As for the two leads, they had zero chemistry and it was a chore to get through their scenes. On top of that, (not that I even want to mention him) Elgort was incredibly miscast as Tony. He is not a man that you would fall in love with at first sight. If we are comparing the actors, Richard Beymer had that presence. You would stop to look at him from across the room; meanwhile, I felt the opposite when Elgort was making eye contact with Zegler. He did have a strong voice but that does not equate to giving a strong performance. Even though Zegler has one of the most stunning voices ever, her acting was not on the same performance level as her vocal ability to emotionally connect with songs.
West Side Story is incredibly strong because of Steven Spielberg's direction, Justin Peck's choreography and the stunning performances from the supporting cast. There are some choices that really worked for me and I am beyond glad that they kept 'Gee, Officer Krupke' in the movie. But giving Valentina (Moreno) 'Somewhere', to sing, was one of the choices that did not sit right with me and took me out of what could have been such a powerful scene. If it were any other director, I do not think this would have been as great as it was. It is miles better than the original, but it's also something that just exists now.